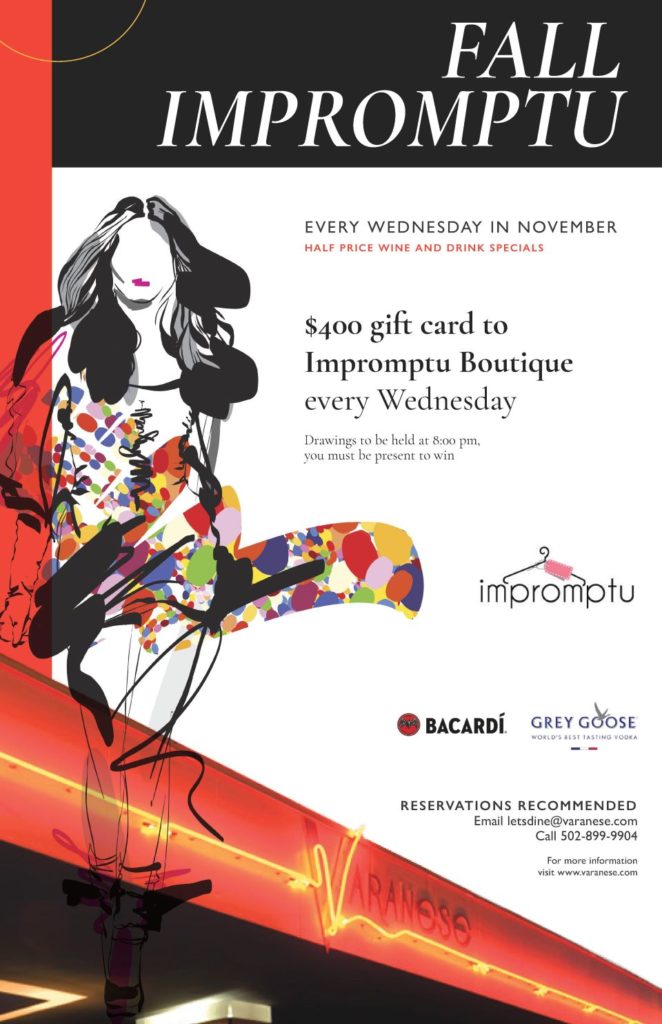 Half price bottles of wine and drink specials from Bacardi and Grey Goose.
Plus you will have a chance to win a $400 Gift Card to Impromptu Boutique EVERY WEDNESDAY NIGHT. Drawing to be held at 8:00 pm and you must be present to win.
Grab your girlfriends and join us at Varanese every Wednesday in November!
Check out impromptuboutique.com
Call for reservations 502-899-9904.