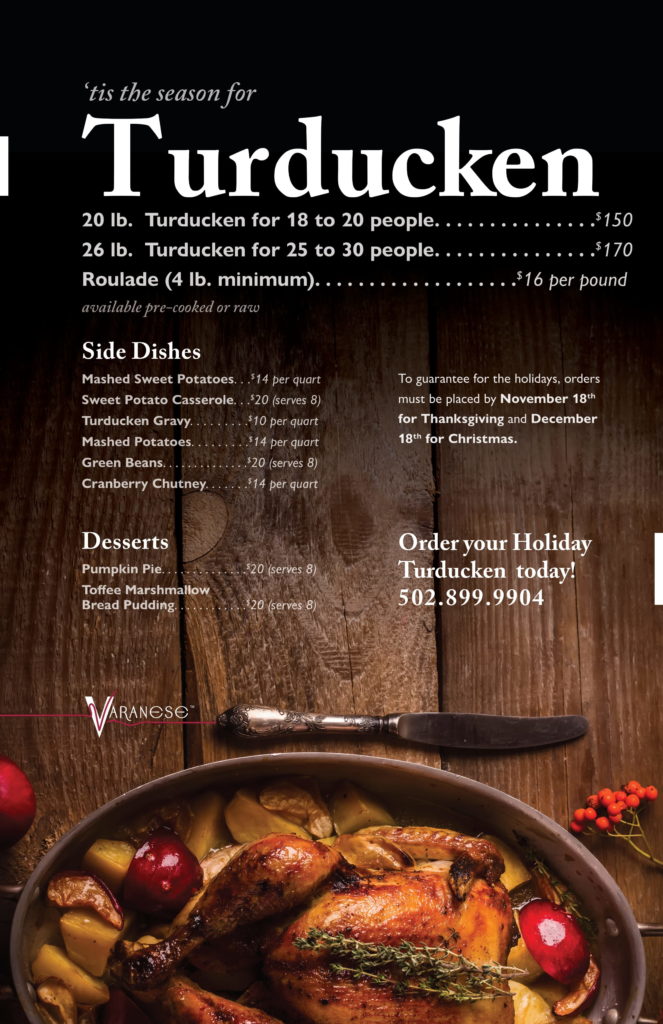 Tis the season for Turducken! 🍽 Let Varanese help you celebrate the holidays this year!
Turducken is a partially de-boned turkey stuffed with a de-boned duck that has been stuffed with a de-boned chicken. The Turducken is then filled with cornbread, sage, and sausage stuffing, and then roasted in the oven until golden brown. A variety of fresh sides are also available, including mashed sweet potatoes, sweet potato casserole, green beans, mashed potatoes, turducken gravy, and cranberry chutney.
In order to guarantee availability for the holidays, orders must be placed by November 18th for Thanksgiving. Call 502-899-9904 to reserve your feast today!