Support Our Local Servers
What's New At Varanese
Events
Daily Specials
Family Meals for 2 or 4 Persons
!!!MUST PLACE ORDER 30 MINUTES PRIOR TO PICK UP!!!
(Includes a Family Style House or Caesar Salad and Toffee-Marshmallow Bread Pudding  
for FREE)
Angel Hair Pasta with marinara w/shrimp $32/$60 w/ chicken $28/$52 w/ veggies $25/$46
Grilled Salmon over cream cheese grits and sautéed vegetables $32/$60
Grilled 12 oz. Strip Steak served with garlic mashed potatoes and sautéed vegetables $44/$84
Beef Tips and Tortellini Pasta $32/$60
Sautéed Gulf Shrimp over cream cheese grits with peach chow-chow $32/$60
Braised Lamb Shank with garlic mashed potatoes and asparagus $37/$70
Smoked Pork Chop with gratin potatoes, sautéed vegetables and apple-bacon chutney $35/$66
Grilled 10 oz. Flat Iron Steak serves with garlic mashed Potatoes and sautéed vegetables $37/$70
Side Dishes for 4  ($18 each)
Cream cheese grits
Potato gratin
Vegetable medley
Garlic whipped potatoes
Cavatappi mac n cheese
House cut fries
Zesty Brussel sprouts
***Tomato Olive Tapenade by the qt. $10
Kids Meals
(Feeds about 3 kids)
Pasta with Marinara $10
Pasta with Alfredo $14
Chicken Fingers with fries $15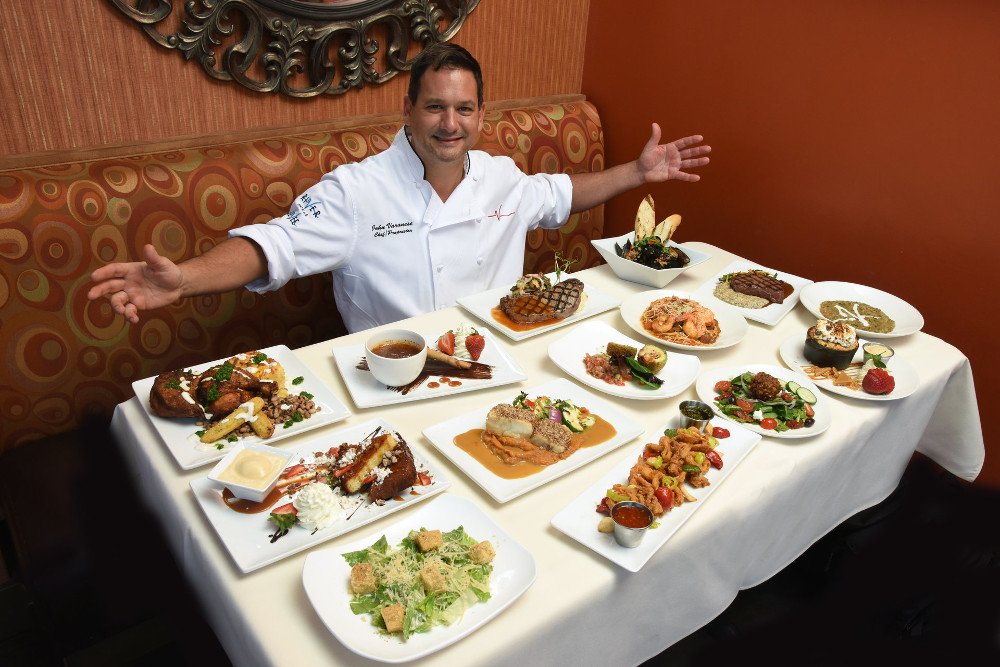 Dine With Us
Reserve Your Seat Today
River House Restaurant & Raw Bar has partnered with OpenTable to provide free, secure and instantly confirmed online reservations.
Our Home In Louisville
Come Visit Us