What's New At Varanese
Events
Daily Specials
STARTERS
 Mixed Baby Greens Topped with Mountain Rose Apples,
Crumbled Goat Cheese
and a Pinenut-Dried Blueberry Granola
Tossed in a Roasted Sweet Potato Vinaigrette
$9
16oz. Colossal Lump Crab Tower
Served with Dijonaise and Balsamic Butter
$70
Beef Tenderloin Meatballs
Topped with a Wild Mushroom and Spinach Ragout
Served over a Grilled Baguette
$8
Fried Jumbo Oysters with Zesty Remoulade and Cocktail Sauce
$12
Butternut Squash Bisque
 $5 cup / $8 bowl
ENTREES
Pan Seared Hawaiian Butterfish (Walu)
Served over Roasted Corn, Hearts of Palm and Leek Grits
Topped with a Roasted Corn Butter Sauce
$32
 "Turducken"
Turkey, Duck and Chicken with Sausage and Cornbread-Sage Stuffing
Served with Butternut Squash Hash and Haricot Verts
Topped with Turducken Gravy
$24
12oz. Bone-In Pork Chop
Served over a Roasted Redskin Potatoes and Cremini Mushrooms
Finished with a Cranberry Gastrique
$28
Seared Hawaiian Big Eye Tuna
Served over Basmati Rice and Baby Bok Choy
Finished with Soy Glaze and Sriracha Aioli
$35
Grilled Beef Tenderloin
Served over Black Pepper Whipped Potatoes and Grilled Asparagus
Finished with Herb Compound Butter and Natural Veal Reduction
$35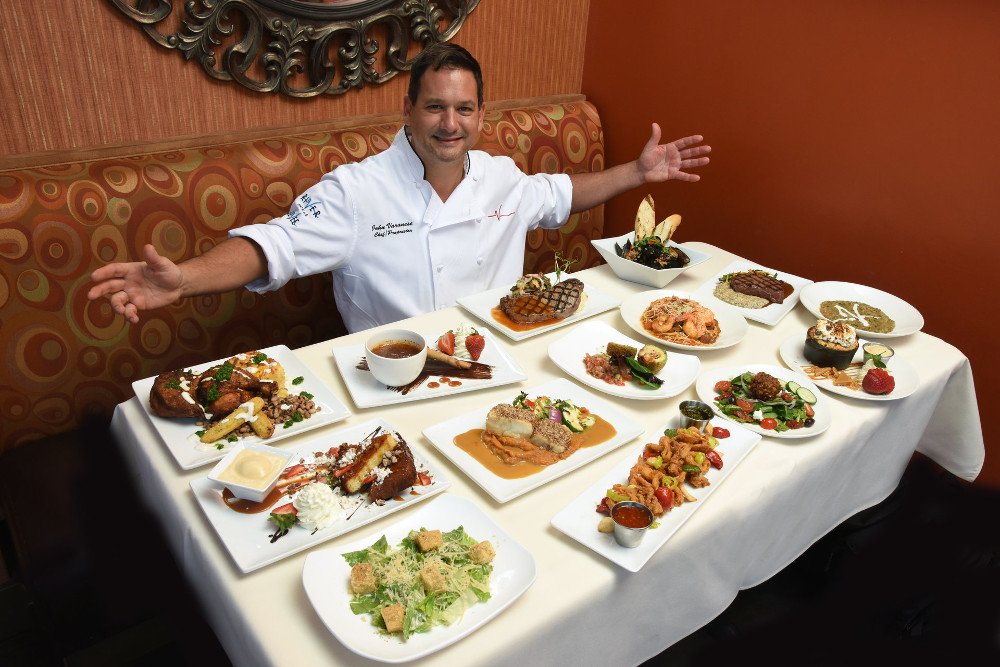 Dine With Us
Reserve Your Seat Today
River House Restaurant & Raw Bar has partnered with OpenTable to provide free, secure and instantly confirmed online reservations.
Our Home In Louisville
Come Visit Us